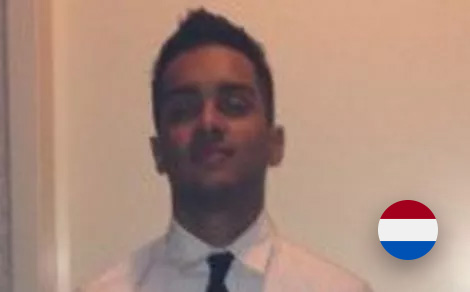 Shaam Bhagwandin | Online Marketing internship
At DTT I learned a lot in a short time. It was a challenging six month internship in online marketing. I have developed many online marketing strategies and made promotional and marketing material for various DTT clients. Among them are the OSR app, Daalder app and the Doula Doula. In addition, I have written more search engine friendly (SEO) texts for the website which has led to a high ranking in the Google search engine. In DTT you always work in a young, enthusiastic and lively team on various projects. There are always several interns working in the company so you will quickly feel at ease, moreover, the atmosphere is excellent. Are you independent, inquisitive and ambitious? I definitely recommend you to do an internship at DTT.
Read about internship at DTT:
DTT blog: DTT fulfills the role as a support coach
Do you want to know more about interning at DTT? Watch the video from DTT 'Support coaches.'
Check our current vacancies.