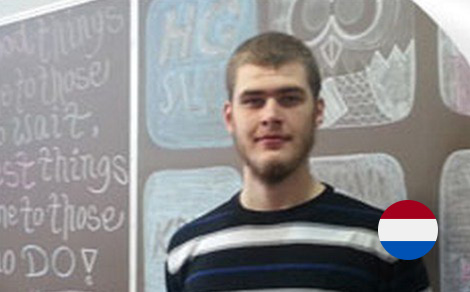 Michaël Molenkamp | Android developer internship
At DTT I learned a lot in Android development sphere. I have worked with many different projects and gained a lot of experience. I had a good example what I need to do and what I should not do. My internship started in 2014 and at that time we had an office in a different location then it is now. At that time there were not so many colleagues, but there was a good working atmosphere. I understood that when you make mistakes or miss a deadline - it is not a drama, you just need to have a good explanation for that and learn from your mistakes. I learned a lot and had fun during my internship. At the end of the internship period I have worked part time for another year in DTT with great pleasure.
Read about internship at DTT:
DTT blog: DTT fulfills the role as a support coach
Do you want to know more about interning at DTT? Watch the video from DTT 'Support coaches.'
Check our current vacancies.