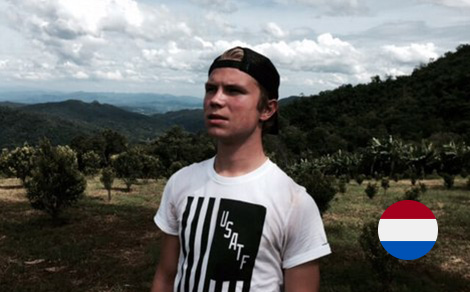 Jelle Frommink | Online marketing
"I find my intern period at DTT as very educational and fun. It was my first real introduction to a full-time job in line with my education. Day in and day out I had a lot of tasks to do. Some assignment suited me more than others but generally all of them were close with my skills and interests. I've certainly developed different skills in DTT. Not only in the commercial / marketing sphere but also social and ethical issues. So I found out that communication and cooperation are of great importance for a company. A cozy atmosphere creates job satisfaction which is reflected in the results. Almost every business has room for improvement, so DTT also has a number of areas for possible improvement. Perhaps in the future there will be more time and attention devoted to the support of trainees and giving room for initiative. I thank DTT for the opportunity to have been able to develop myself with them!"
Read about internship at DTT:
DTT blog: DTT fulfills the role as a support coach
Do you want to know more about interning at DTT? Watch the video from DTT 'Support coaches.'
Check our current vacancies.