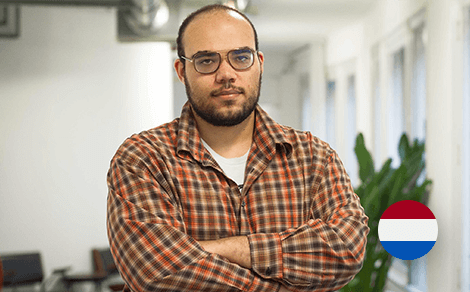 Jamal Doorson | PHP back end developer trainee
"When I started as a trainee at DTT, I had little experience in working with PHP. I have had the opportunity to gain a lot of experience while working on real projects here. There was a lot of room for independence, but I could always turn to colleagues to ask for help or for a peer review, so I constantly improved my technical skills. I also learned a lot about working in a team, with other PHP developers as well as with developers in the iOS and Android teams. I have experienced my internship at DTT as very instructive and am also very happy to work part time here next to my education."
Read about internship at DTT:
DTT blog: DTT fulfills the role as a support coach
Do you want to know more about interning at DTT? Watch the video from DTT 'Support coaches.'
Check our current vacancies.