DTT is now more than seven years old. 7 years, a series of growth, improvements and successes. From a student room of 16m2 to an office of 375 m2 in the center of Amsterdam. 7 years later, I get the feeling that we are only at the beginning of something bigger and more beautiful.
DTT in 2017
More than 60 colleagues, more than 100 great clients, millions of app downloads, thousands of positive reviews in the app stores, attention in the press, downloads in (almost) all countries of the world and many number 1 positions in the app stores, that's where we are now with DTT. We have grown into a full service multimedia company, with the focus on the app development, web and game solutions. Our services include:
Strategy and concept,
UI/UX design,
Usability testing,
Graphic design and branding,
System architecture and integration,
Development,
Quality assurance,
Distribution, analysis and maintenance of solutions,
Online marketing.
These services are made possible thanks to intensive cooperation between these talented teams;
Strategy & new business,
UI/UX/graphic design team,
Online marketing,
iOS development,
Android development,
Web development,
Hybride development,
Unity development,
Quality assurance,
Project management.
Within DTT we continuously work on improvement of our services and processes, these include using additional automation and dedicated "upgrade process teams".
The offered full service approach enables DTT to take full responsibility for the delivered quality and thus increases the chances of success for the client, the users and DTT itself.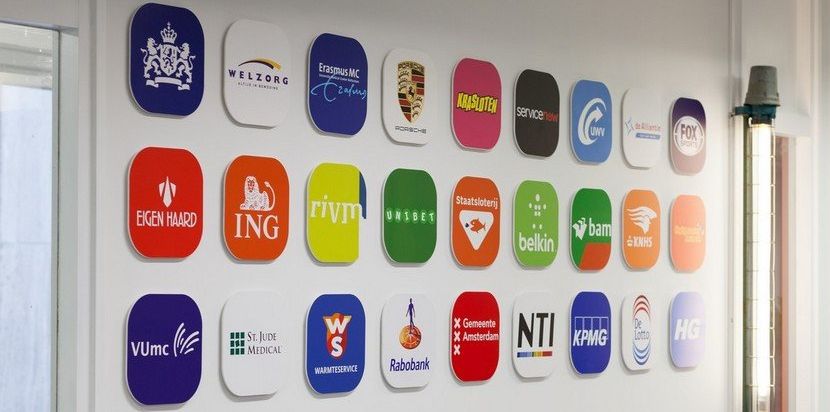 How it all began
After gaining work experience at Sanoma (Strategy & New bussiness), Tommy Hilfiger (International Sales) and IBM (Marketing & Communications), I switched to Heineken (International Sales & Distribution). At Heineken I found out that I could not survive in the 'corporate work environment', I had a hard time both physically and mentally and I understood that this environment was not good for me (anymore). Although I had a hard time at Heineken, I am happy with the experience I got there. This experience accelerated my start as an independent entrepreneur and taught me how physically and mentally bad you can feel, as an employee, if you are not in the right place. Immediately after Heineken I started the one-man business 'Dijk Trade & Translate', the sole proprietorship that was the basis for the development of DTT Multimedia B.V.
At that time, I offered a wide range of services, and picked up a lot of various assignments. The services that I specifically named on my website included; i. trade mediation, ii. translations, iii. IT outsourcing and vi. marketing. The choice for these services was mainly based on my good relations in Eastern Europe and relevant work experience in the past. Within a year, I had a first mobile app successfully delivered to a client.
The development
It went fast from the app number one. The extra app assignments came in pretty smoothly. All works were executed in Belarus through outsourcing. I still worked from home. In 2012 I rented my first office in Amsterdam and hired the first Dutch employees at DTT. I rented the first office on the De Wittenstraat (40m2), which could comprise up to eight colleagues. Two years later it was time for a next step, we moved to the Spuistraat (150m2), the office where TomTom once started. Since we moved to the Spuistraat, we quited with outsourcing. At the moment, DTT is fully focused on production with its own employees from our office at Sint Nicolaasstraat (375m2) in the center of Amsterdam. All mentioned growth was realized from our own turnover. That sounds tough, but what does this really mean? This means that our growth came only due to successful deliveries to our clients, successful deliveries that our clients wished to pay. When you entrust an assignment to DTT, you are assured of a successful completion.
Vision and the future
A number of keywords that are important for DTT; openness, honesty, no-nonsense, quality, critical attitude, keep improving (yourself), hard work, collegiality, success-orientation, taking responsibility, management of expectations and clear communication with the clients. In my opinion these words are (still) the basis of the current success of DTT and they also provide a strong basis for our further growth. As stated in the introduction, I think we are only at the beginning of something much nicer. We are working hard as a team to further improve our services and processes. With our new Unity team we broaden and strengthen our proposition and we are able to come up with even stronger solutions in areas such as games and augmented reality.
In recent years we have achieved great success with HG, Doula, OSR, KNHS, Tickbite and Iamsterdam Maps & Routes. We expect even more international success with such projects as OSR 2.0, Listen & Play, Bitcoin solution, Freelancer and many other impressing projects under development. I am very curious about what is to come and look forward to the future with great confidence.